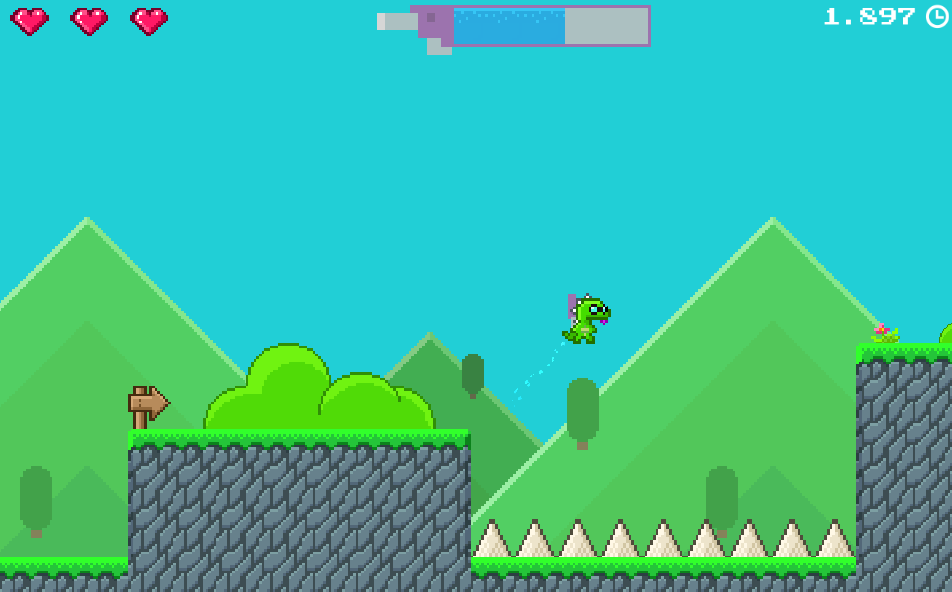 After watching a video by Evildea about the lack of Esperanto games, I was inspired to make sure any games I made were translated into the language. After much hard work, I created my first game with an Esperanto translation – Super Jetpack Lizard.
Super Jetpack Lizard (Esperante – Mojosa Rakettornistra Lacerto) is a 2d platform game where you play as a lizard with jetpack. The objective of the game is to reach the exit as quickly as possible. Along your way to the exit you can collect gems which temporarily freeze the game's timer.
Pixel-art and chip-tune music give it a nostalgic feel, invoking memories of game's from 'back in the day'. When combined with the fact that you die in one hit, I think this gives the game a retro sort of charm.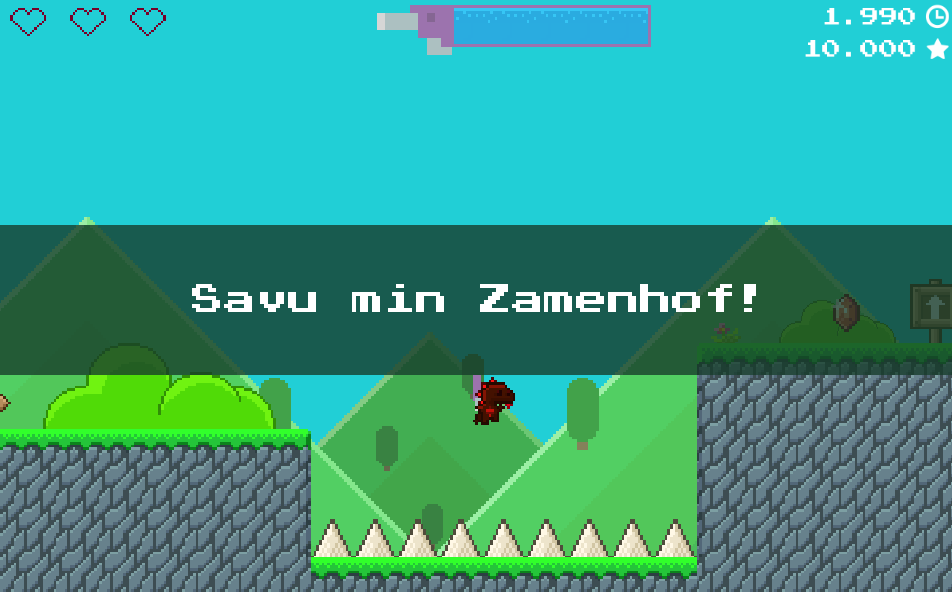 When you die (and you will) you get a randomised and amusing message. Examples include:
Kontraŭ FundamentoAgainst the Fundamento de Esperanto (Foundation of Esperanto)The Fundamento de Esperanto is a book which sets out some of the grammar rules for the languageVolapukaĵoGibberishThis word comes from the constructed language Volapük and is a sort of 'in joke' against it
| Esperanto | English | Notes |
| --- | --- | --- |
| Savu min Zamenhof | Save me Zamenhof | Zamenhof was the creator of Esperanto |
To play the game in Esperanto, you need to change the language from the options menu.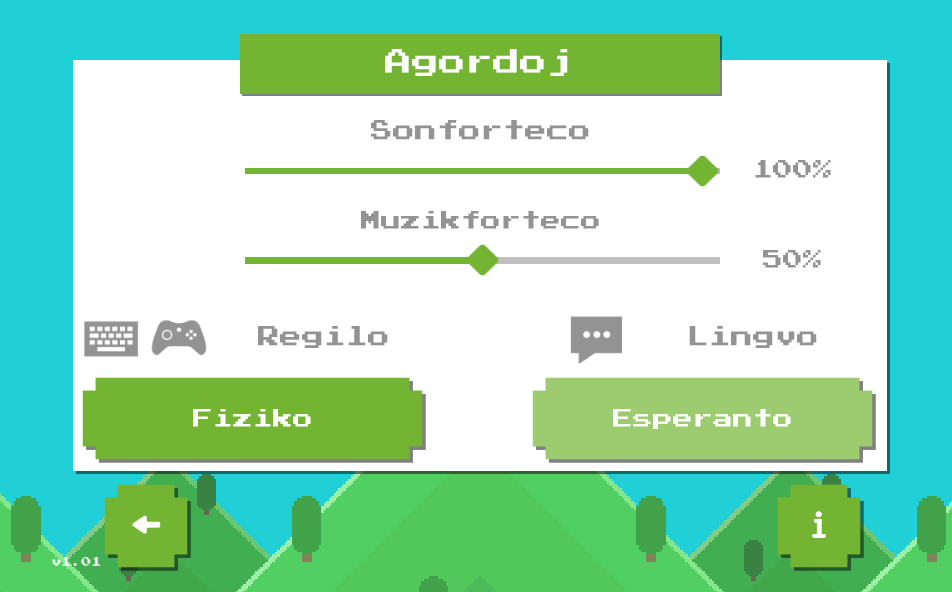 Links