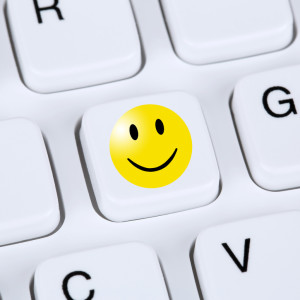 Since I created Yay! Esperanto almost a year ago, I have promoted Esperanto on social media and this blog as an easy language to learn. I wrote gleefully that Esperanto is the language best placed to become the universal language of the world. However since then I have realised that there is an even better language to learn: Emoji. Therefore I am announcing my new website, Yay! Emoji.
This new website and associated social media pages will promote Emoji as the universal language of humankind. I will primarily focus on the iOS dialect of both written and spoken Emoji.
I am also planning to create games that teach the emoji language and its rich history.
Why Should Emoji Be The World Language?:
A language that breaks human language down to its most simple form with only the essentials
A mere 845 root Emoji (Unicode 6.1 dialect) compared to 900 root words in Esperanto
Easy icons that anyone can understand
The main dialects are: iOS, Android and Facebook
Example Emoji Sentences:
| English | Emoji | Esperanto |
| --- | --- | --- |
| I am happy | ???? | Mi estas feliĉa |
| I am unhappy | ???? | Mi estas malfeliĉa |
| My house is on fire | ???????? | Mia domo estas brula |
As you can clearly see from the above table, Emoji is the simplest language in the world. Both English and Esperanto take many more characters to express yourself than Emoji does. This is critical if your house is on fire and you need to tell people quickly.
You can read more about the Emoji language on Wikipedia.